Where ambition
meets opportunity
Miami Regional University serves a diverse student body and recognizes that each person's dreams and goals are different. Supported by our mission to "provide quality undergraduate and graduate education in a nurturing and unique learning environment that fosters the development of knowledge, skills, and attitudes for diverse, multigenerational learners," MRU strives to help each student reach his or her goals.
We believe each person can achieve success when armed with three necessary elements: a positive attitude, carefully cultivated skills, and targeted goals.
Each of these is represented in our school logo: at the apex of the triangle, attitude enables individuals to overcome obstacles. Supporting this ideal are strong skills and goals, which drive students toward success. This philosophy is the backbone of our mission.
STUDENT LIFE
Our mission is developing future leaders and we offer unlimited opportunities for involvement, leadership, and personal exploration.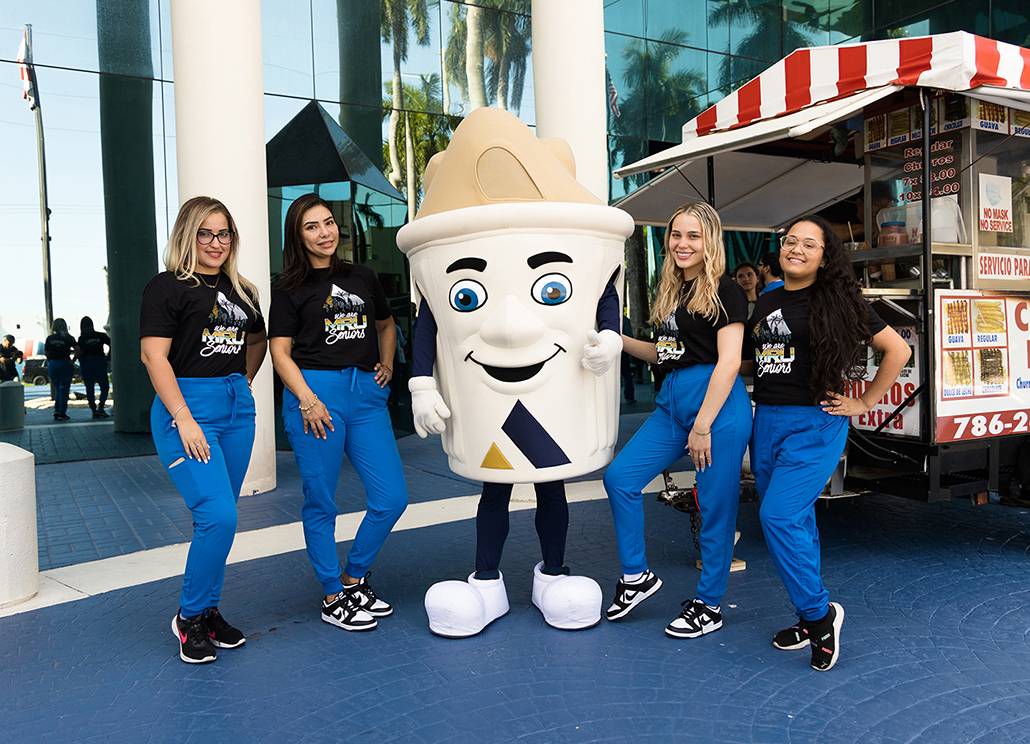 STUDENT LIFE
Interviews, Music and more..

scroll down
"The opportunity I have here -and being able to grab a hold of my futures something I am very proud about. Studying here at MRU feels more like family than anything else I am truly grateful."
Diana Ferrera
School of Business